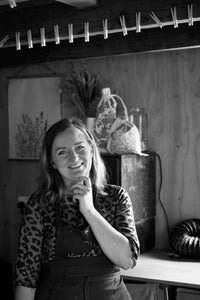 Beth Lewis Art
Welcome! I'm Beth, a printmaking artist and designer, passionate about creative printmaking and product design. I am inspired by plants and their beautiful predictable patterns and joy they bring. My art practice is that of a practice of learning and discovery, both of the plant world around me and my family and that of the restraints and possibilities of relief printmaking.
Here on my website you will find both my handprinted art prints for your walls, and also handprinted stationery, decorations, earrings and so much more. Every single item is handmade by me in my studio in North Cornwall, each piece big or small is handprinted from hand carved blocks, the slow and wonderful old fashioned way.
---
Shop my favourite items - Click shop for more!